She's a Winner, is Unknown Mami.
Yes. She's the winner of the book Giveaway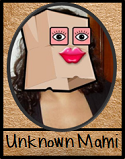 And gets a copy of Puppalicious and Beyond by Pamela Fagan Hutchins
Unknown Mami blogs at Unknown Mami
She's the amazing host of the Sundays In My City linkup.
She's lovely.
Her blog posts are a must-read
If I had to list 20 bloggers I loved, she would be one of them.


Please visit and "Like" her Facebook Page
Follow @UnknownMami on Twitter


Thank you, Claudya!
And a huge thanks to everyone who entered!
I appreciate your support.
Have you read Puppalicious yet? Pamela rocks!


Read my review


Go grab her books on Amazon. You can also get the Kindle Version
Thank you for subscribing to my blog! Do consider leaving a comment – or just reply to this email! I'd love to know what you think.
Cheers!
Vidya